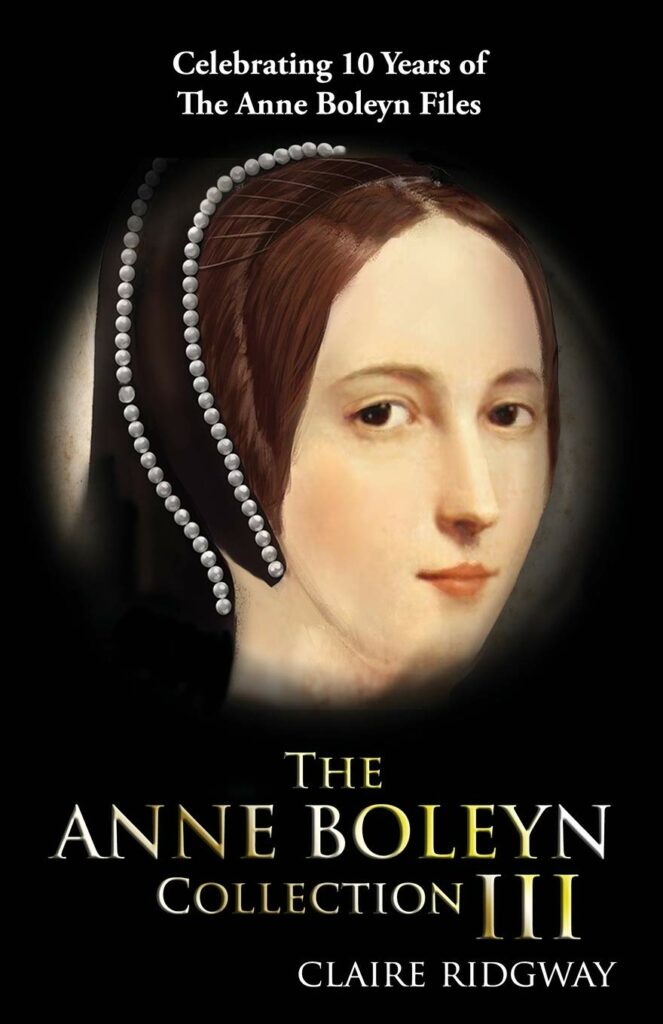 Claire Ridgway, best-selling author and creator of the Anne Boleyn Files website, celebrates the 10th anniversary of her site with this collection of articles on Anne Boleyn, second wife of King Henry VIII, and Tudor history.
Written in Claire's easy-going style, but with an emphasis on good history and sound research, The Anne Boleyn Collection III is the perfect reading for Tudor history lovers everywhere. Myths, popular misconceptions and inaccuracies, are all challenged by Claire using contemporary evidence.
The fascinating articles are taken from the popular Anne Boleyn Files website and talks that Claire has done over the past few years.
ISBN: 978-8494853999
Table of Contents
What did Anne Boleyn look like?
Was Anne Boleyn "nice"?
Mary Boleyn and Henry VIII
Mary Boleyn, Queen Elizabeth II and the royal family
Anne Boleyn and Henry Percy
Did Henry VIII love Anne Boleyn?
When did Anne Boleyn say yes to Henry VIII?
Catherine of Aragon – right to fight?
Anne Boleyn's dog Purkoy
The spitefully ambitious Anne Boleyn
Anne Boleyn – No innocent victim, apparently
Wolf Hall and Cardinal Wolsey going down to Hell
Was Anne Boleyn in love with Henry Norris?
Anne Boleyn and George Boleyn
The Fall of Anne Boleyn – why did it happen?
The other victims of 1536
19 May 1536 – To Jesus Christ I commend my soul
Petition to give Anne Boleyn a royal pardon
Jane Boleyn, Lady Rochford
Catherine Howard – Was she really Henry VIII's "rose without a thorn"?
Lady Jane Grey and Mary I – Who was the usurper?
Context is king
Henry VIII – From Renaissance prince to tyrant
Interview with Claire Ridgway