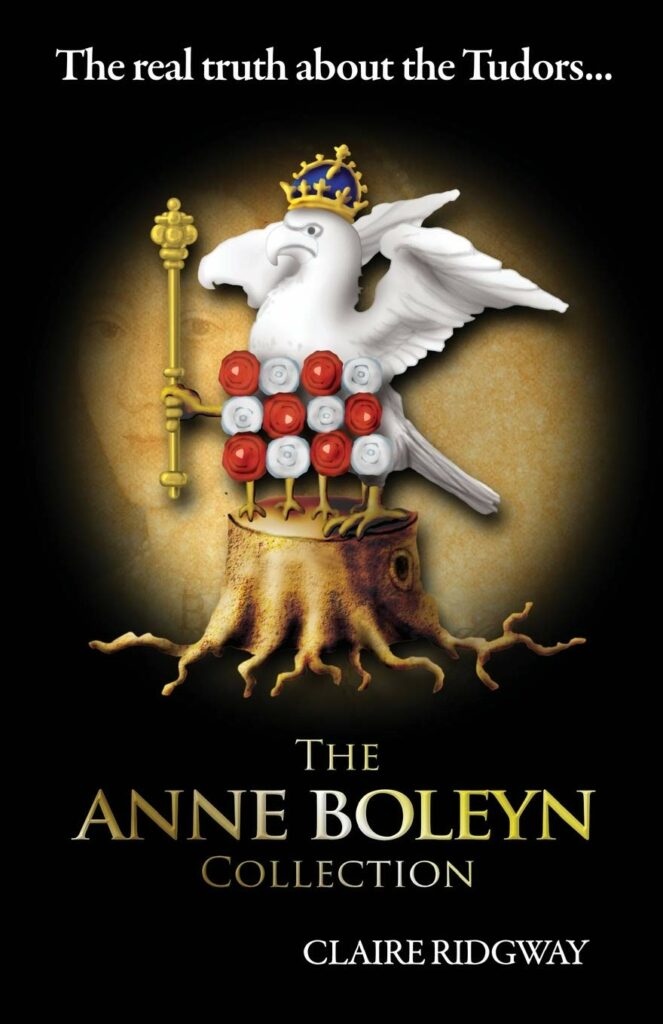 "I've been a history buff all my life, both as a reader and as a writer. I thought I knew about Anne and her Boleyn family, Henry VIII and his court, but this book fills in so many blanks for me that I will read it more than once…This is a book for the legion of Tudor fiction readers, who want to know the stories behind the myths, the truth behind the legend…Absolutely fascinating read." – Jeane Westin, Author of His Last Letter
"The Anne Boleyn Collection" brings together the most popular articles from top Tudor website The Anne Boleyn Files. Articles which have provoked discussion and debate. Articles that people have found fascinating.
Written in Claire Ridgway's easy-going style, but with an emphasis on good history and sound research, these articles are perfect reading for Tudor history lovers everywhere.
Discover the REAL truth about the Tudors
ISBN: 978-8494457449
Table of Content
Did Anne Boleyn Have Six Fingers?
Anne Boleyn and The Other Boleyn Girl
The Tudors – Is it Really So Bad?
The Six Wives' Stereotypes
Catherine of Aragon – The Boring One?
Anne Boleyn – The Mysterious and Maligned One
Jane Seymour: The Meek and Mild One?
Anne of Cleves – Flanders Mare?
Catherine Howard – The Material Girl?
Catherine Parr – The Old Nursemaid?
Should Anne Boleyn be Pardonedand Reburied as Queen?
The Scandalous and Corrupt Anne Boleyn?
The Sexualization of Anne Boleyn
Anne Boleyn – "The Great Whore"
Anne Boleyn's Remains –The Exhumation of Anne Boleyn
Anne Boleyn's Body Found?
Should Henry VIII be Exhumed and Would it Provide the Answer to his Tyranny?
Anne Boleyn and Catherine of Aragon – Part 1
Anne Boleyn and Catherine of Aragon – Part 2
Did Anne Boleyn Commit Incest with Her Brother?
Did Anne Boleyn Dig Her Own Grave?
Did Henry VIII Commit Bigamy When he Married Anne Boleyn?
Anne Boleyn and Henry VIII's Marriage: .Doomed from the Start?
Anne Boleyn's Ladies-in-Waiting
Anne Boleyn's Household
The Lost Boleyns – Thomas and Henry Boleyn
The Lost Boleyns – Update on the Tomb Brasses of Thomas and Henry Boleyn
The Lost Boleyns – Claire's still digging!
George Boleyn, Lord Rochford, Part 1
George Boleyn, Lord Rochford, Part 2
George Boleyn, Lord Rochford, Part 3
17th May 1536 -The Deaths of 5 Men and a Marriage Destroyed
19th May 1536 – I Have a Little Neck : The Execution of Anne Boleyn
Anne Boleyn – All Things to All People